Startalk with Muph
Austrian FMX rider Martin Schenk
The NotJ in Linz/Austria is coming up this weekend. Our Austrian buddy Martin "Muph" Schenk will ride the European Championship Qualifier in his home country. We chatted with Muph about his plans for 2012 and how things are going these days.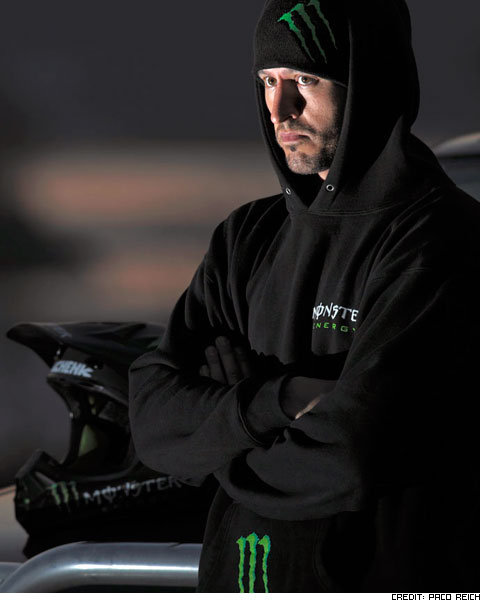 Muph, how was your New Year's Eve? Any New Year's resolutions for
2012? Cheers I had proper Austrian New Year's - 2 weeks up in the mountains, meters of snow, turned off cell phone and plenty relaxation herbs :) don't think I ever came up with New Year's resolutions ever, I'm constantly trying to arrange my life so I'm feeling good about it anyway so no need to wait for Dec. 31st.
Give us a quick 2011 review. What were your highlights? Man there were so many good things happening! I was sitting on the bike more than ever before, only had 1 proper crash the whole season when I hit neutral in the double line at Alve's park but didn't really get hurt, stuck a couple new flip combos to dirt, rode shows in Abu Dhabi, saw a MotoGP race for the first time thanks to Monster Energy, hung out and rode with Metz, Andreu and Alastair in Italy for a week, did my first races in years, tested a Bagjump, flipped over Ken Block, met the guys from Amon Amarth at the show at Metalfest, did my first ever Enduro trip when I stayed 1 week in Ukraine and closed a couple new sponsor deals!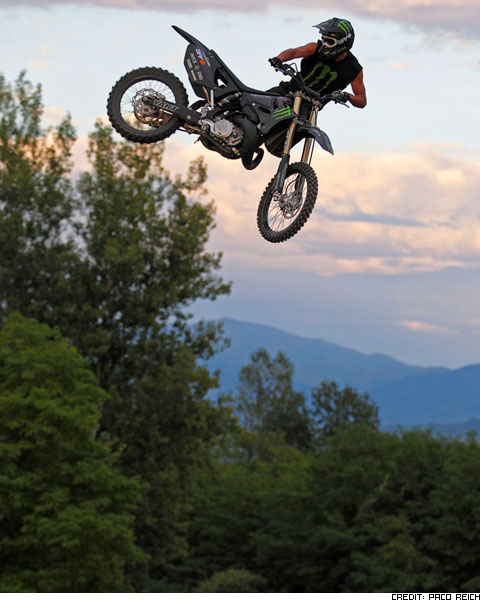 You are pretty much involved since riding for Monster Energy - what
changed in comparison to the years before? It's funny, I put in so much work and effort into my riding for a long time before Monster came knocking on my door and suddenly doors were opening I didn't even know were there! So even though it helped my riding a lot that I finally had an injury-free season I wasn't doing anything different than the years before! But Monster Energy helped me out on so many different levels that a lot of people recognize so much more what I'm doing now! Thanks for the faith, Gertsch and Joe!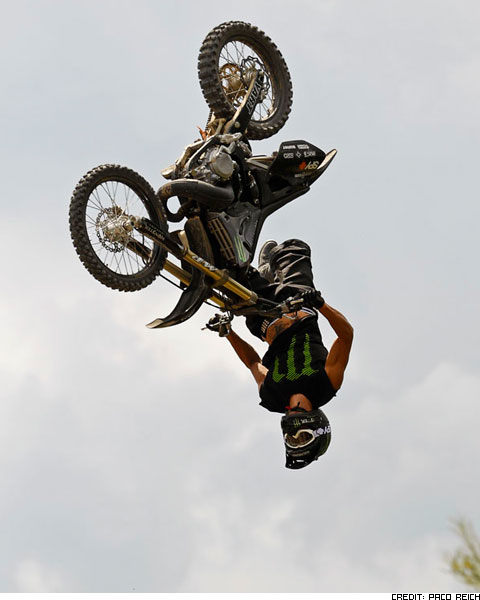 You went to Italy to prepare for the NotJ in Linz - any new tricks
in your bag? Unfortunately I only had 4 days of riding there and in the end it got so cold that the inrun plates were icy causing wheelspin so I pretty much just shook off the X-mas and New Year's rust. Alve took the time though so I could have one pit session (grazie vez!) so I might throw something new if I feel like it :D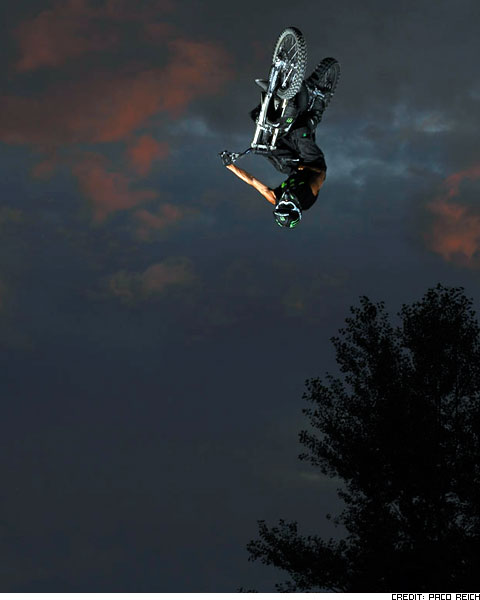 NotJ is coming up this weekend. Are you looking forward to show
your home crowd finest FMX made in Austria? For sure! I feel sad though that the comps at home are usually happening at the worst time of the season for me meaning not much preparation on the bike. Come on guys put it on in August and I'm gonna huck 3 new flip combos every year there haha!!
What are your plans for 2012? I'm gonna try to continue where I left off last year - riding smooth and finding the right line between progression and risk. And even more than last year I wanna spend time on tracks, riding Enduro, Supermoto, Trial, whatever's fun and teaches me something about moving a two-wheeler!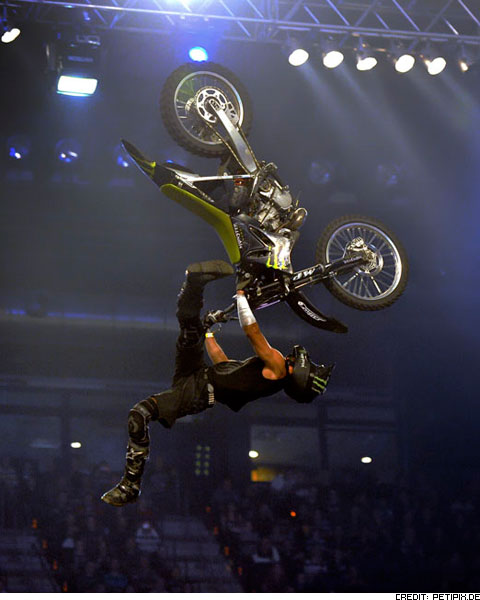 Anything you want to say to your fans and sponsors? Thanks so much to every fan involved! Because of you guys I got the best job in the world! Thanks to my family and girlfriend Angy that are always there for me, thanks to all my buddies around the globe, it's a shame everyone's so far! And muchas gracias to my sponsors who are the best in the world! Everyone@Monster Energy, Mandy@YART, Vee Rubber, Spy, Motul, MP Suspension, Auner, DVS, Skullcandyand of course you, Tobi! =)


Some facts:

Howetown: Graz
Age: 33
Nick: muph diver
Bike: YART YZ 250
Music: METTTTAL!
Website: www.martin-schenk.com
Facebook: facebook.com/MartinSchenkFMX
Twitter: twitter.com/martinschenkfmx