Startalk with Emma McFerran


This is the first time in more than twelve years of the FORTY8 history that we are  talking with a feminine FMX rider. We are pretty stoked since we saw action pics like the Superman, Cliffhanger and the Nofooted Can of Emma McFerran from Australia. So we get in touch with the sister of FMX pro rider Matthew McFerran and chatted with her about her passion...

Hi Emma, it's great to see a woman riding Freestyle Motocross.
When did you start riding?
I had been racing MX since I was 13 and when my brother switched to FMX he tried to convince me to do the same. I didn't listen for years! I've only really been doing FMX for about 2 years now.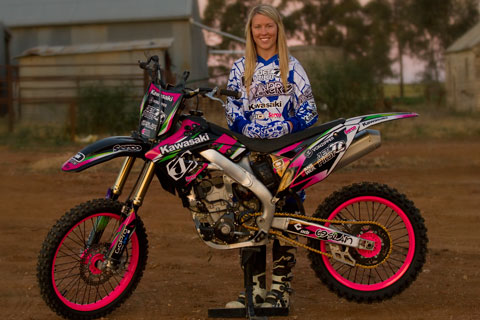 What is your favorite trick right now and what kind of trick are you working for?
My favourite trick would have to be Supermans, I've always had fun doing them. I've been working on something big the last couple of months and have got it dialled. You will be hearing about if very soon!

Your bro is also riding FMX. Did he inspire you to do it?
Yeah Matty has played a huge part in my riding from the beginning. I have always looked up to him and he's the one that got me into it.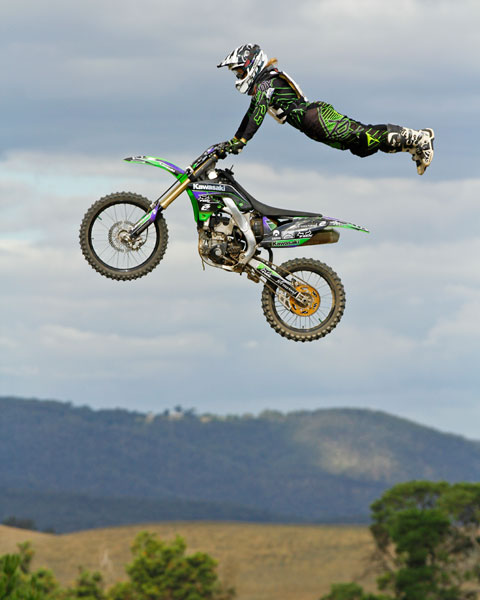 Are you riding together with him to learn tricks and skills?
I have always ridden with him since the beginning. I use to follow Matty for speed checks to get my confidence up but over the last few months I have learnt to jump 75ft comfortably on my own which I'm pumped about.   

Looking back to racing. Tell the people more about your MX roots and how important MX skills are for a FMX career.
Yeah I'd say MX has played a huge part behind my FMX career. It gives you the opportunity to learn good bike skills and technique, plus also confidence.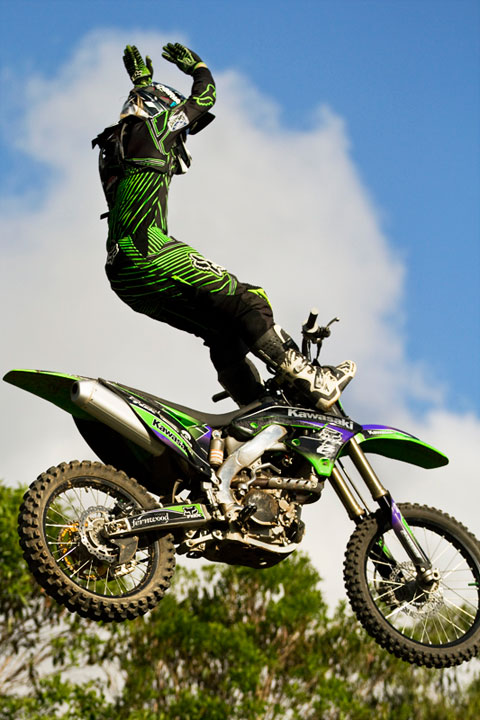 What are your plans? Are you coming to shows and events in Europe in 2012?
2012 is looking to be a huge year for me. I've just learnt something new and can't wait to get it out there. We are currently in negotiation for a couple of shows in Europe for later in the year however my recent crash has put me back a few months. But I'm not going to let it stop me.   

Do you have an advice for girls who want to start riding FMX?
My advice would be to take it slowly, there's no point rushing. But most of all just keep practicing as anything's possible!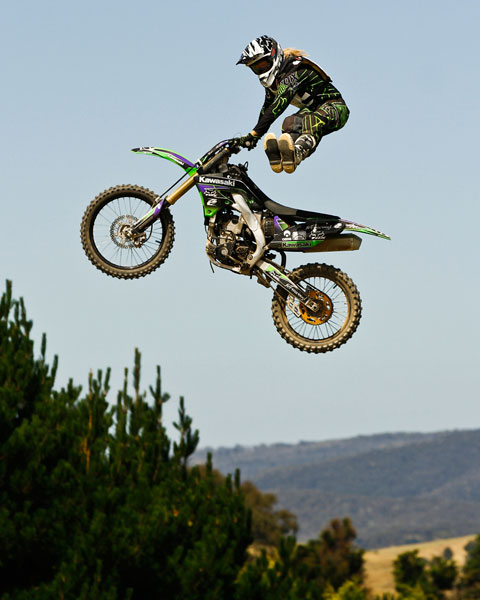 The last but maybe most important question for all the FMX guys out there:  Do you have a boyfriend? Haha na I don't.
 
Good luck for the future.   

Some facts:

Howetown: Melbourne, Australia  
Age: 24  
Nick: Hazzard  
Bike: Kawasaki KX250f
Sponsors: Kawasaki, JetPilot, Answer, Ogio, Von Zipper and Serco  
Music: Pretty much everything these days  
Website: www.emmamcferran.com  
Facebook: www.facebook.com/EmmaMcFerranOfficialFanPage  
Twitter: @emmamcferran