Freestyle Motocross is all about style and design. Most of the riders are creating their own bike with passion. FORTY8.com introduces the individual and creative work of the riders.

Bike of the month August '13
Dennis Garhammer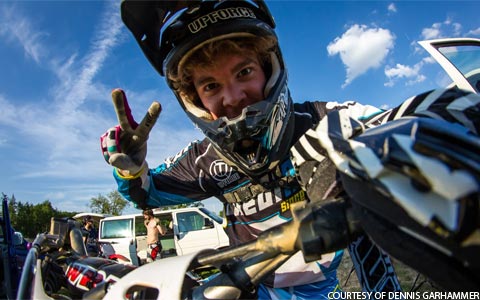 Hey Forty8 Fans,
yeah, this month it's my turn to present my brand new FMX bike. Unfortunately I broke my hip a few weeks ago right before I could even ride with it. Enough cried, let's talk about my 2013 Suzuki RM-Z 450.
Actually, the hole engine and frame is stock.
I've just put on a 51 rear sprocket to give it a bit more power right in the ramp. The suspension is a special modified FMX suspension by TKM Motorsport, for me it's definitely the most important part of my bike. To make all the tricks over the handlebars a bit easier, I'm using a little higher one from WRP. All the other changes are just optical gimmickries like the black frame, black swing arm, black fuel tank, black rims etcetera.
Finally I would like to say thank you to all my sponsors out there who still believe in me after two seasons in a row packed with injuries. I guess without Relentless Energy, Suzuki, Upforce and all the other supporters on my graphics it would be not possible to ride such a cool bike.



Click on the Thumbnails to discover Dennis' bike:
Details of the components:
TKM Freestyle Suspension (the most important part on my FMX Bike)
51 sprocket for more power in the ramp
a little higher WRP handlebar
powder-coated black Frame, hub and spokes
black anodized coolers, fuel tank, rear frame, clamp, wing, rims. sprocket and some small parts
flat seat and some grip tape on the rear frame (for the Seatgrabtricks)
Griptape on the fork (for Cliffhangers)
RELENTLESS UPFORCE Graphics with some black and yellow WRP plastics.


Follow Dennis

www.fmx-garhammer.de
facebook.com/dennis.garhammer
instagram.com/dennisgarhammer
twitter.com/Dennisgarhammer
facebook.com/upforcefmx



Be sure to check out our latest competition:
FORTY8 BIKE-DESIGN CONTEST
powered by M-CAX stickers
FORTY8.com is always thinking one step ahead. Freestyle Motocross is all about style and design. Most of the riders are creating their own bike designs with passion. Our mission is to fulfill a dream to you:

You have the chance to
design and win your very
own BIKE-DESIGN graphic kit!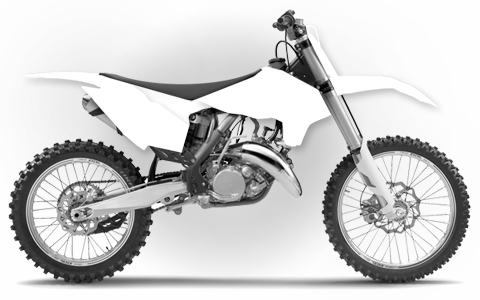 The winning Bike-Design will be produced and even adapted to the bike (brand, model, year of manufacture) of the winner. And if the demand is high enough, the design kit will possibly even mass-produced.

The Prizes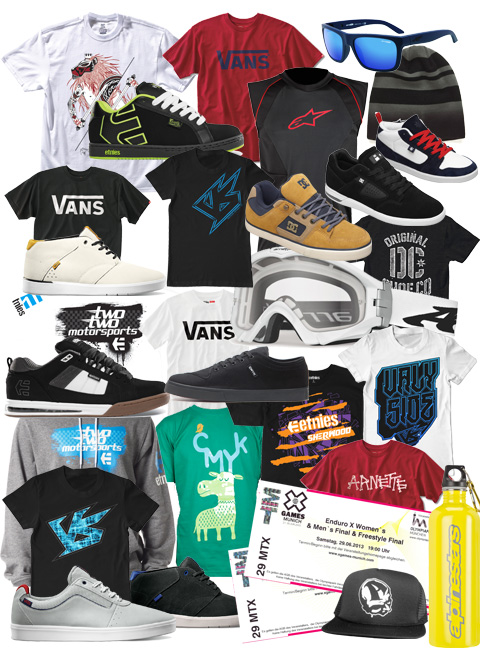 More information: www.forty8.com/bikedesigncontest/




Support us: Like and Share it!

Video of the month

Facebook /FORTY8Mag

Partner